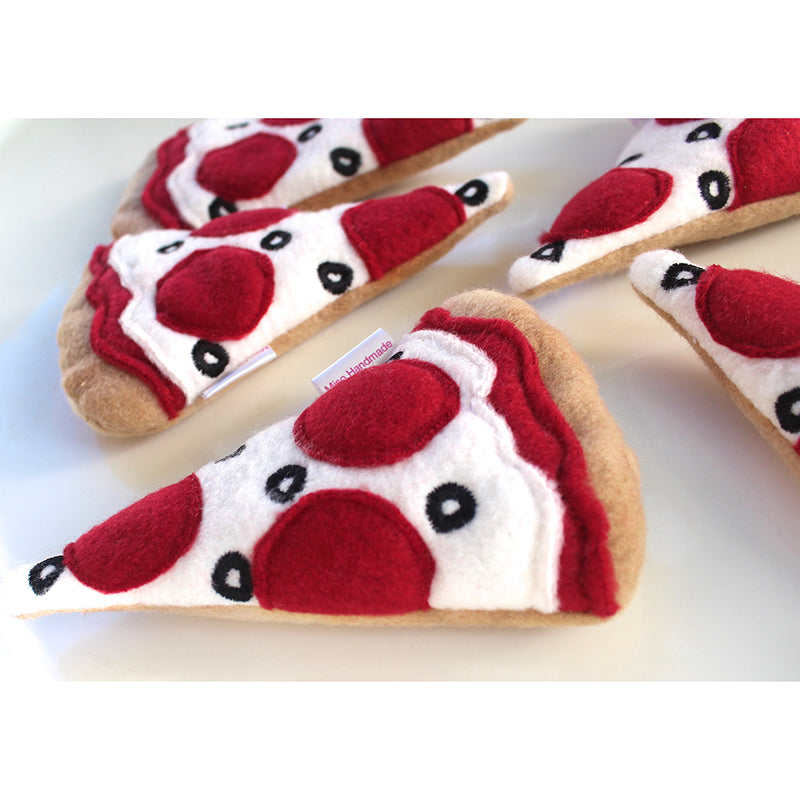 Pizza pizza!
Who can resist a slice of our catnip pizza...especially one that is extra crispy and full of catnip! This slice of fun is handmade of vegan materials, filled with drool worthy organic catnip and a delightful crunch material to inspire your cat to perform death defying antics as he chases and crunches and loves on his very own handmade slice of fun!
This toy is made with non-toxic materials and dyes. 
This toy is not intended to be a chew toy, please supervise pet when playing.