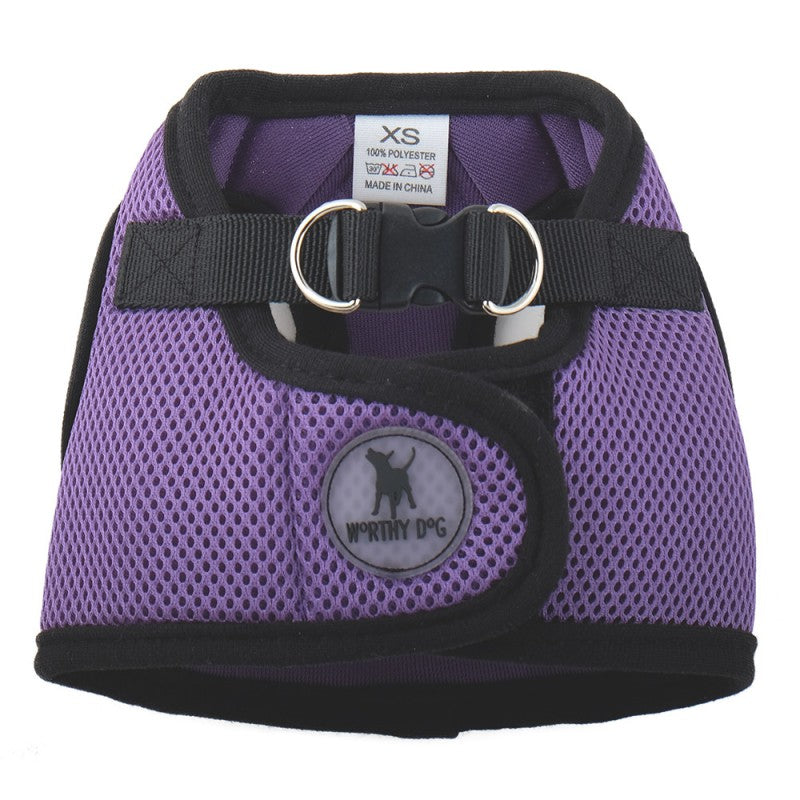 Because what would we do without our sidekicks?
Cart your furry sidekick around with you with the new step-in Sidekick Harness! Great for walks in the park or riding in the car, this harness features ultimate comfort and durability! Made with a padded mesh, this harness Velcros around the back and has a strong snap clasp to keep your dog secure. Simply have your dog step his or her front legs in, secure across the back, attach the leash and go!
Quick Tip: Soak in cold water before use on a hot day and now you have a cooling harness! 
To measure your dogs girth wrap a soft measuring tape around the largest part of their chest.  
| SIZE | WEIGHT (LB) | GIRTH (IN) |
| --- | --- | --- |
| Tiny | 1-3 | 9-11 |
| XXS | 3-6 | 12-14 |
| XS | 5-10 | 14-16 |
| SM | 9-16 | 16-18 |
| MD | 15-22 | 18-21 |
| LG | 22-32 | 21-24 |
| XL | 30-40 | 22-25 |
| XXL | 41-60 | 27-31 |
| XXXL | 61-75 | 32-36 |