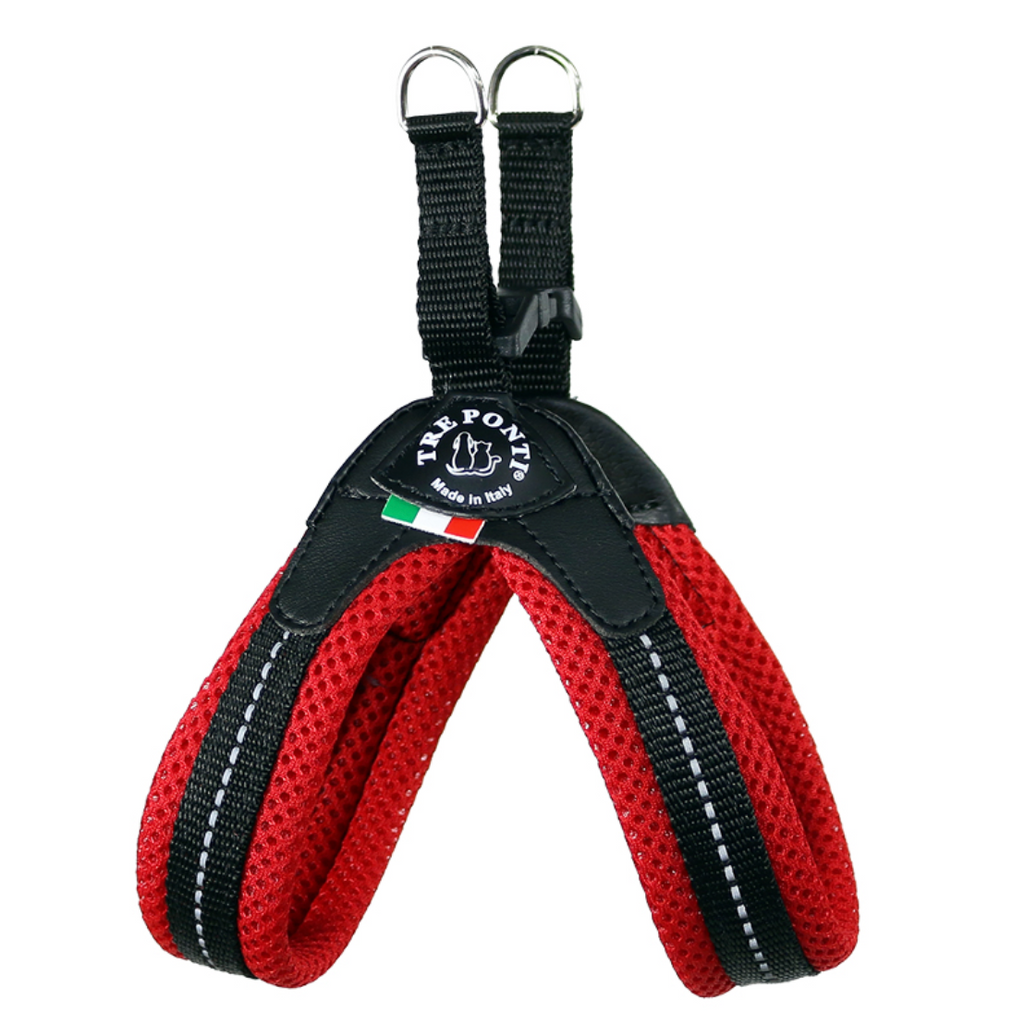 Freedom, flexibility, and no more chaffing! 
Lightweight, breathable fabric and vibrant colors.  
The Mesh Buckle harness for smaller pets is super soft and super easy! Just step in, up over the shoulders, and snap!

The fabric is soft and airy--very comfortable and light weight. Flexible, lightweight, and strong, with reflective stitching.

Minimal footprint on the pet for comfort and style. Diverts pressure off the spine and trachea.

Made in Italy.

Pair with a Sun Valley Holiday Woven Collar. 
Match with a Sun Valley Holiday Woven Leash. 
Finish the look with a Funston Baggie.
NOTE: This harness has no adjustments. Measure carefully and consult the Sizing Guide. 
To measure your dogs girths wrap a soft measuring tape around the largest part of their chest.