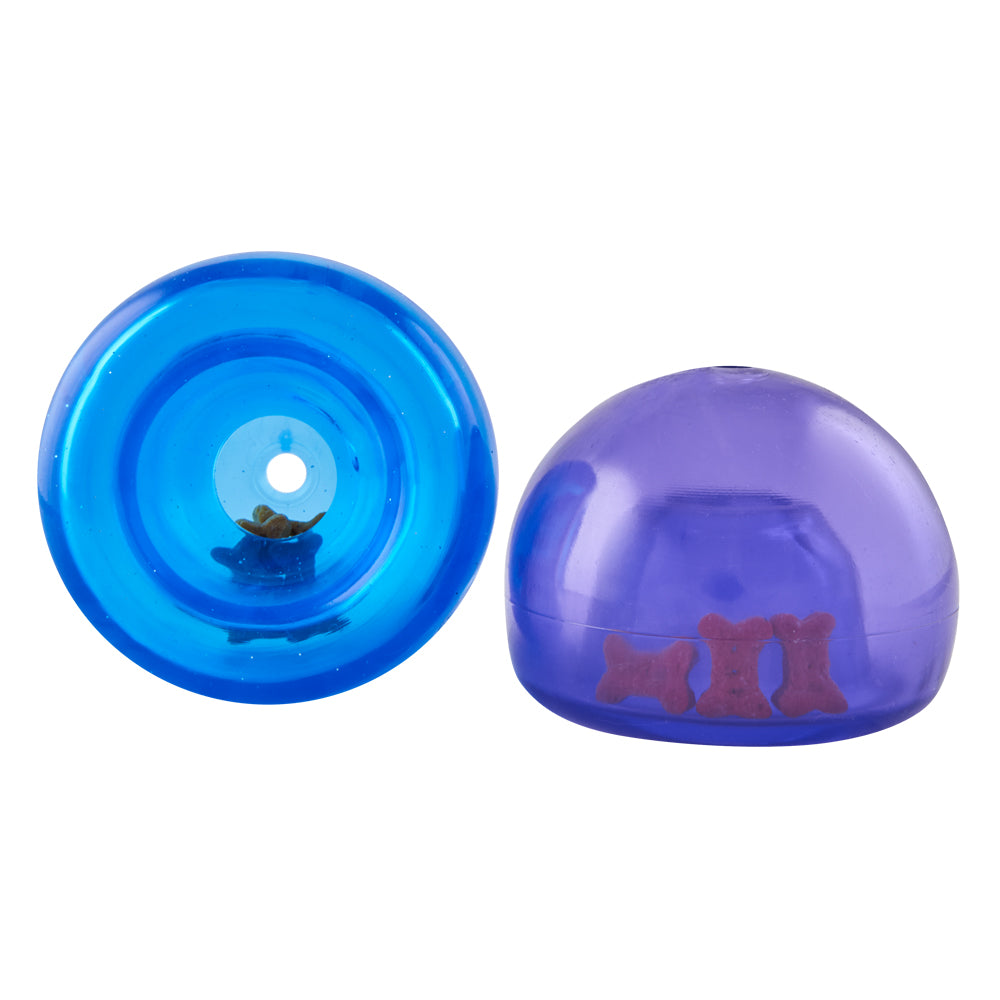 Snoop, dogs! 
Lil' Snoop is designed to activate a dog's mind and energize its play. Snoop's flexible opening pops out for easy loading and cleaning.  Easy to clean by hand, or on the top rack of the dishwasher. Lil' Snoop is made in the USA, non-toxic,  bouncy, minty, chewy, and buoyant.
Translucent and squishy with a deep crevice that conceals the treasure
Offers hours of long-lasting, brain-stimulating entertainment for small dogs
Filled with treats, dogs will pounce, nudge, nose, and nibble to release the hidden reward
Fill with small treats, like these Pocket Trainers or Lucky Duck Sfizis! 
To clean, fill with hot water, shake vigorously and rinse. 
Measures at 4" in diameter 
Please supervise your pet when playing!