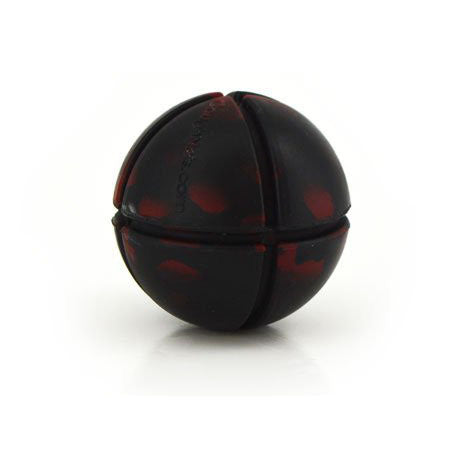 Go-Nuts!
GoughNuts chew toys are designed knowing that safety and fun go hand in hand. Each GoughNuts Ball is designed with a multi-axis groove system for the purpose of helping to aid in breathing in a worst case scenario air blockage situation. 
Measures 3 inches in diameter
Has great bounce, floats, and is very durable.
Is an interactive toy, not for constant chewing!