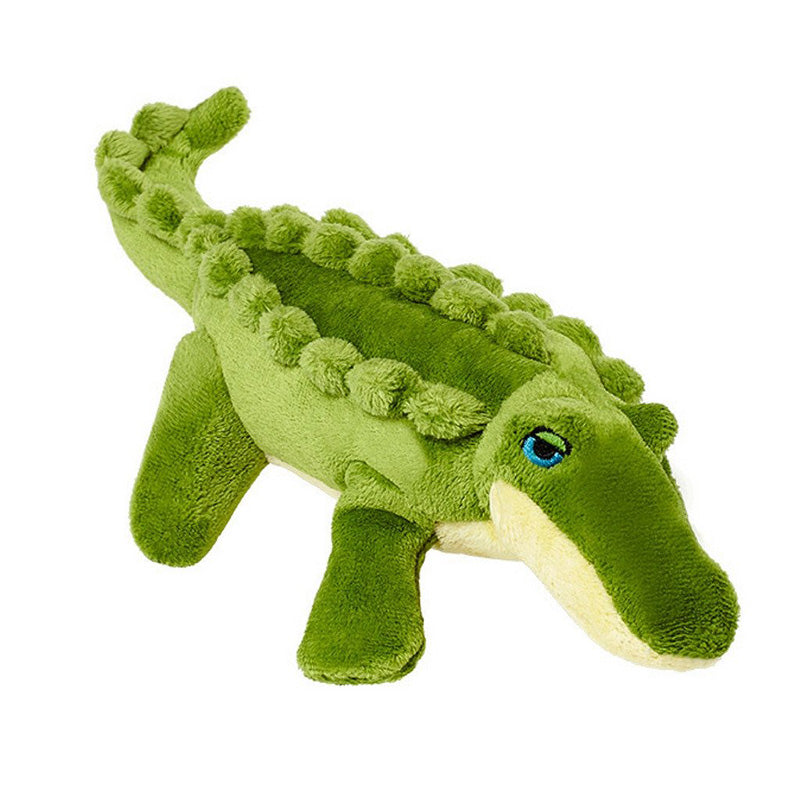 Beware Gators! 
Savannah Baby Gator has universal appeal for dogs with a variety of playing styles.  Her longer body and streamlined shape is perfect for playing tug-of-war, shaking, squeaking and finally after all of that play, she also makes a great pillow!
Savannah Baby Gator is a small toy measuring approximately 7" in length 
This toy features a durable mesh liner which will make this toy last another life!
This toy is made with non-toxic materials and dyes. 
This toy is not intended to be a chew toy, please supervise pet when playing.