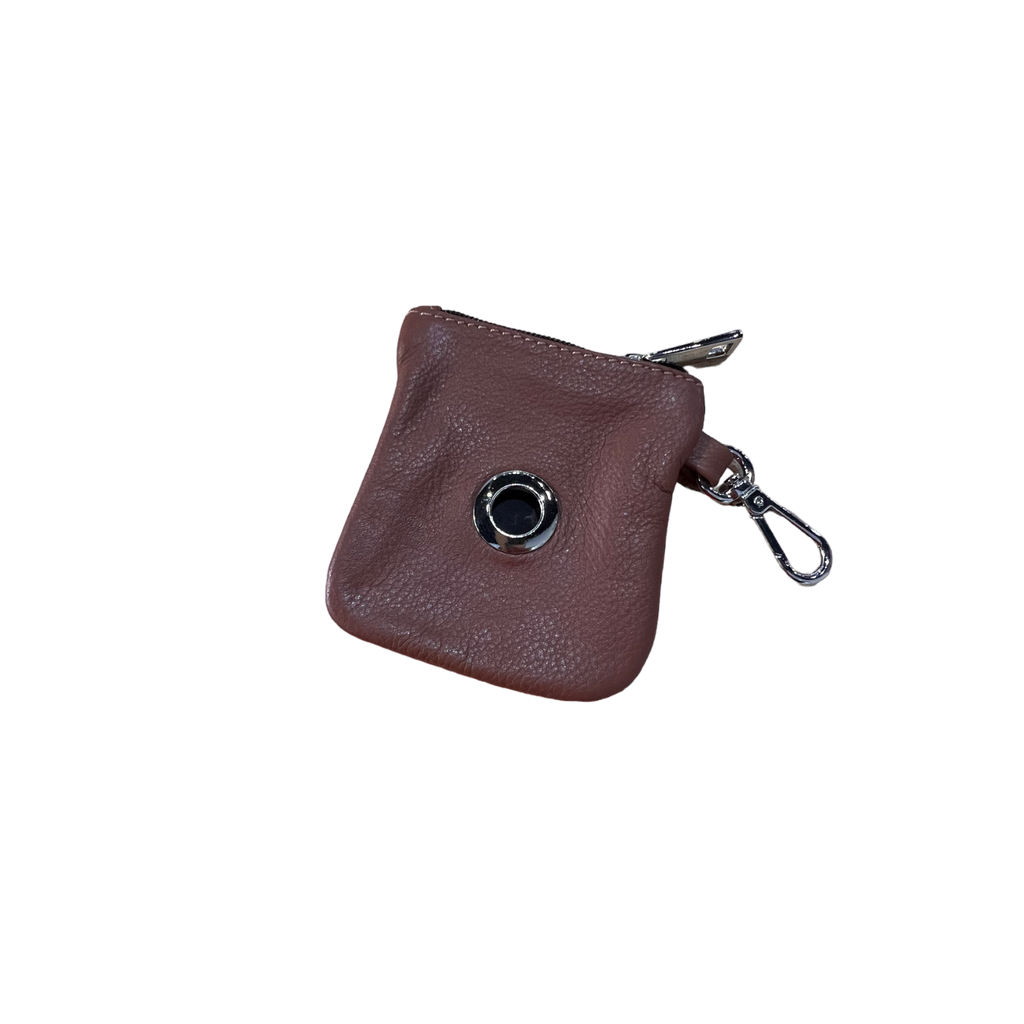 Class to the Task! 
We all know about the dirtiest and least exciting part of being a dog owner. Our Handprinted Indigo Canvas adds a little class to the grim task. This handy shaped pouch holds one roll of baggies and clips onto your dog's leash. It could also hold some lipstick and keys if you fancy. 
Compatible with any poopbag roll or loose
Handprinted Indigo Canvas
Enough Room for treats
4" x 4"