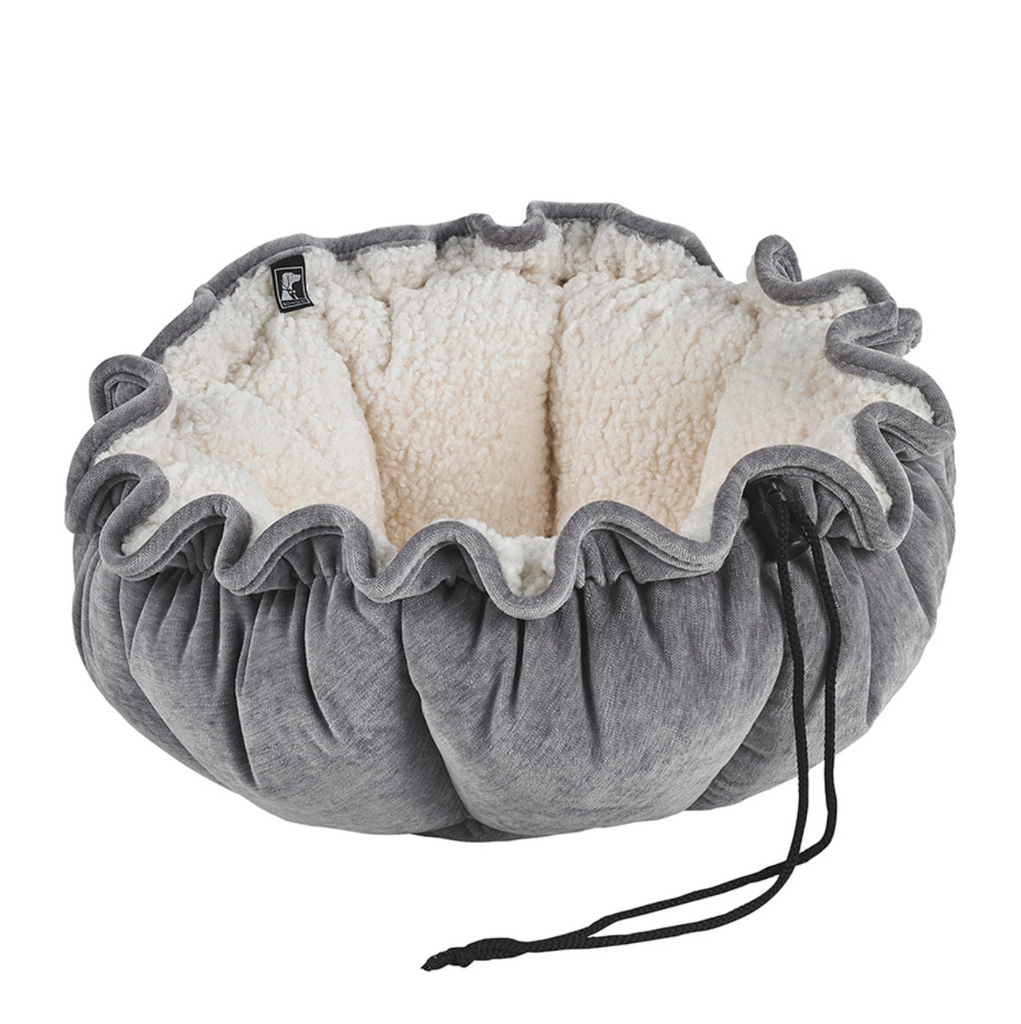 Rest up buttercup!
The perfect "nest" for cats and toy breeds. Simply pull the string to create the ultimate cozy bed. Adjust opening by loosening or tightening the pull-string.
Washing instructions: machine wash and dry as is on gentle cycle with cold water; tumble dry cool.

Fabric Exterior: Microvelvet

Fabric Interior: Ivory Sheepskin ( faux )

Nylon Cording 

Small 24" round

Large 32" round
If your desired size/color isn't available today, not to worry. Simply call or email us to schedule a direct shipment of your bed.  Each bed is handcrafted, if you are placing a custom order please allow up to 2 weeks for delivery.