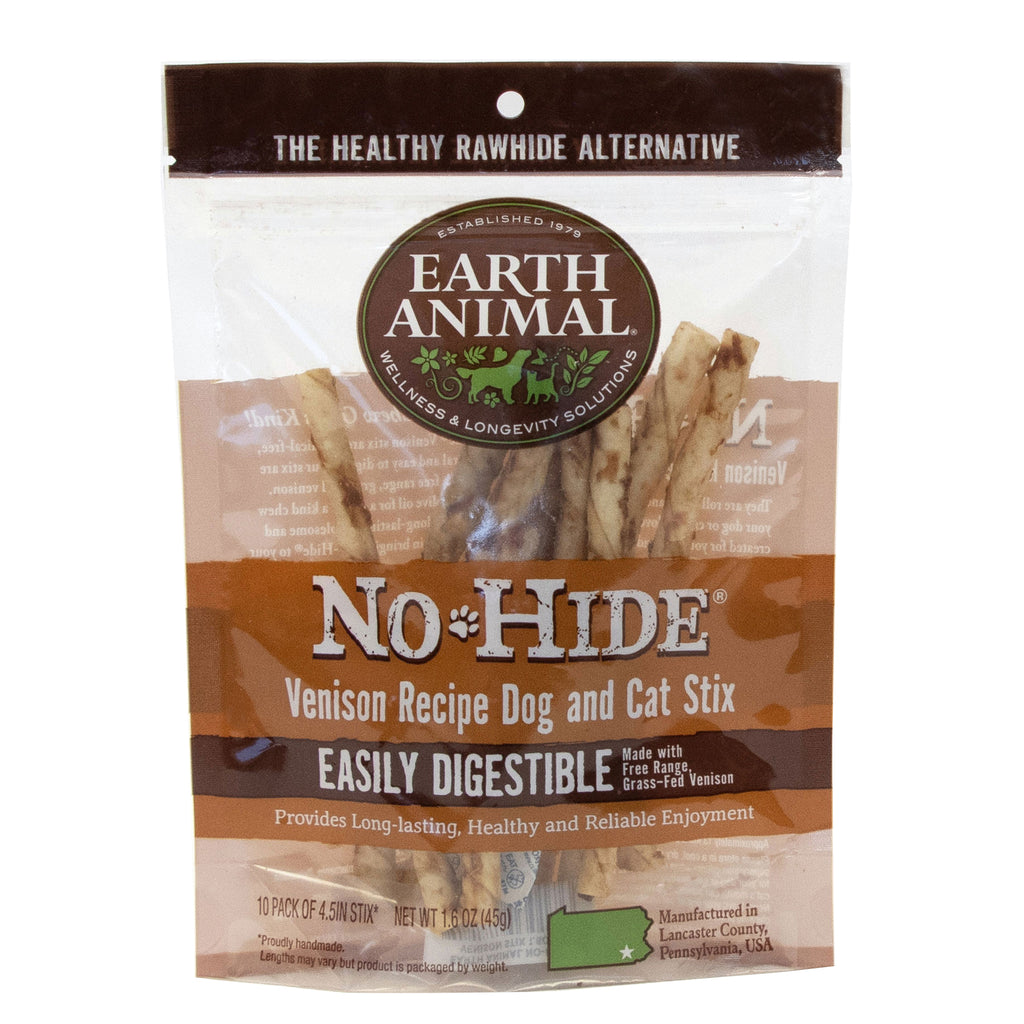 There's no hiding it! 
Earth Animal Stix are crafted using Free-Range, Grass-Fed Venison as the main ingredient. They were formulated to provide dogs with a healthier, better alternative to Rawhide. No-Hides are long lasting, rich in flavor and work to help promote healthy teeth and gums by gently scraping plaque and tarter off the teeth. Each piece is easily digestible, 100% free of rawhide and made with the highest quality ingredients available. It is proudly handmade in Lancaster County, Pennsylvania. We always suggest giving No-Hides or any chews under supervision.
Made in the USA!
Promotes Good Dental Health
Highly Digestible
Made with Free Range, Grass-Fed Venison
All Natural Dog Chew
Provides Hours of Chewing Enjoyment
10 pack of 4.5" stix 
Ingredients: Venison, Brown Rice Flour, Agar-agar, Organic Eggs, Olive Oil, Banana Powder, Bromelain (Pineapple). 
Guaranteed Analysis:
Crude Protein.....47% Minimum
Crude Fat............5% Minimum
Crude Fiber..........2% Maximim
Moisture................13% Maximum
Calorie Content:  ME: 3570 Kcal/kg (Calculated)
ME: 101.1 Kcal/oz (Calculated) 
Approximately 13 KCal Per Venison STIX