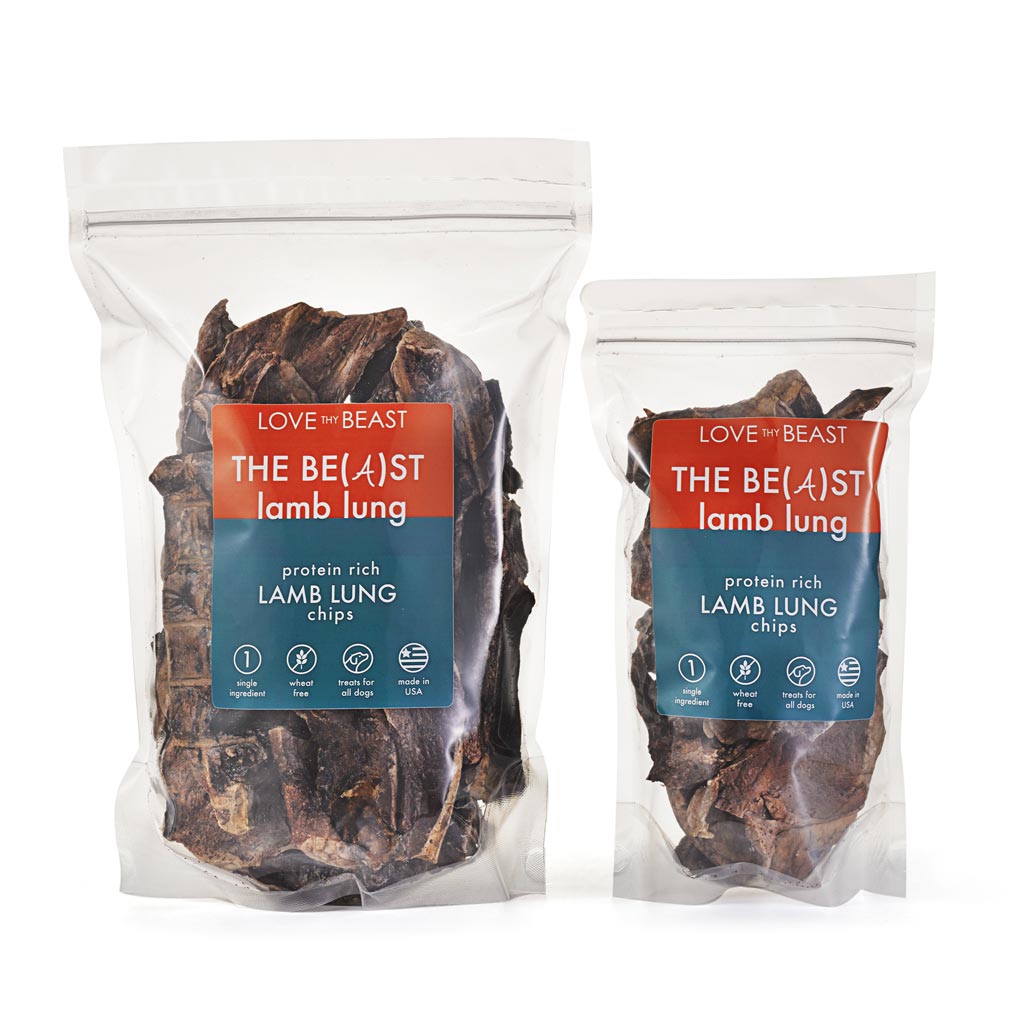 Mary had a little lamb (lung)
Lamb Lung is a highly digestible treat, making them great for pups with sensitive stomachs.  They can be easily broken into smaller pieces, which is great for training.  These all-natural treats are low in fat and high in protein, making them perfect for a healthy, daily snack!  Packed with over 60% protein, carefully sourced and cooked to lock in a taste dogs can't resist!
Single Ingredient 

Natural Source of Protein 

Grain and Gluten-Free 

Made in the USA 

No Wheat, Corn, or Soy 

High Protein, Low Fat 

Great for Dogs of All Sizes and Ages

No Artificial Colors, Flavors or Preservatives

Oven Roasted
Ingredients: Lamb Lung
Feeding Guideline: Monitor your pet when feeding treats. Not intended to be  swallowed in large pieces. Feed as a treat.