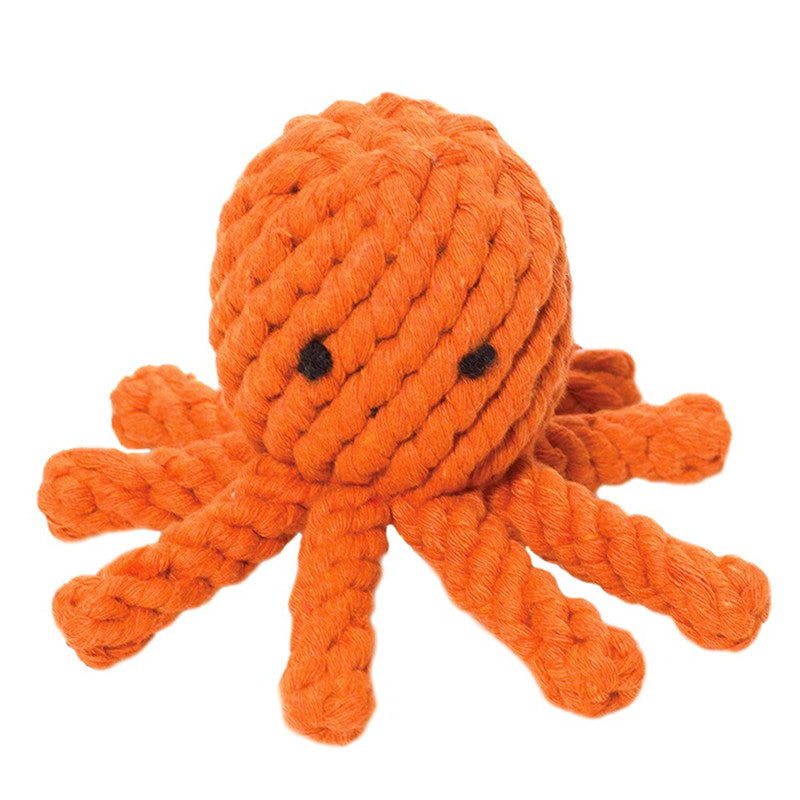 Durable, recyclable, non-toxic, and adorable!
This classic rope toy is hand-tied and dyed using non-toxic vegetable dyes. As your doggie chews, the rope toy frays and acts like doggie dental floss.
Dip toy in water and freeze to cool down a hot dog or soothe a teether. 
SMALL - 3"
This toy is made with non-toxic materials and dyes. 
This toy is not intended to be a chew toy, please supervise pet when playing.