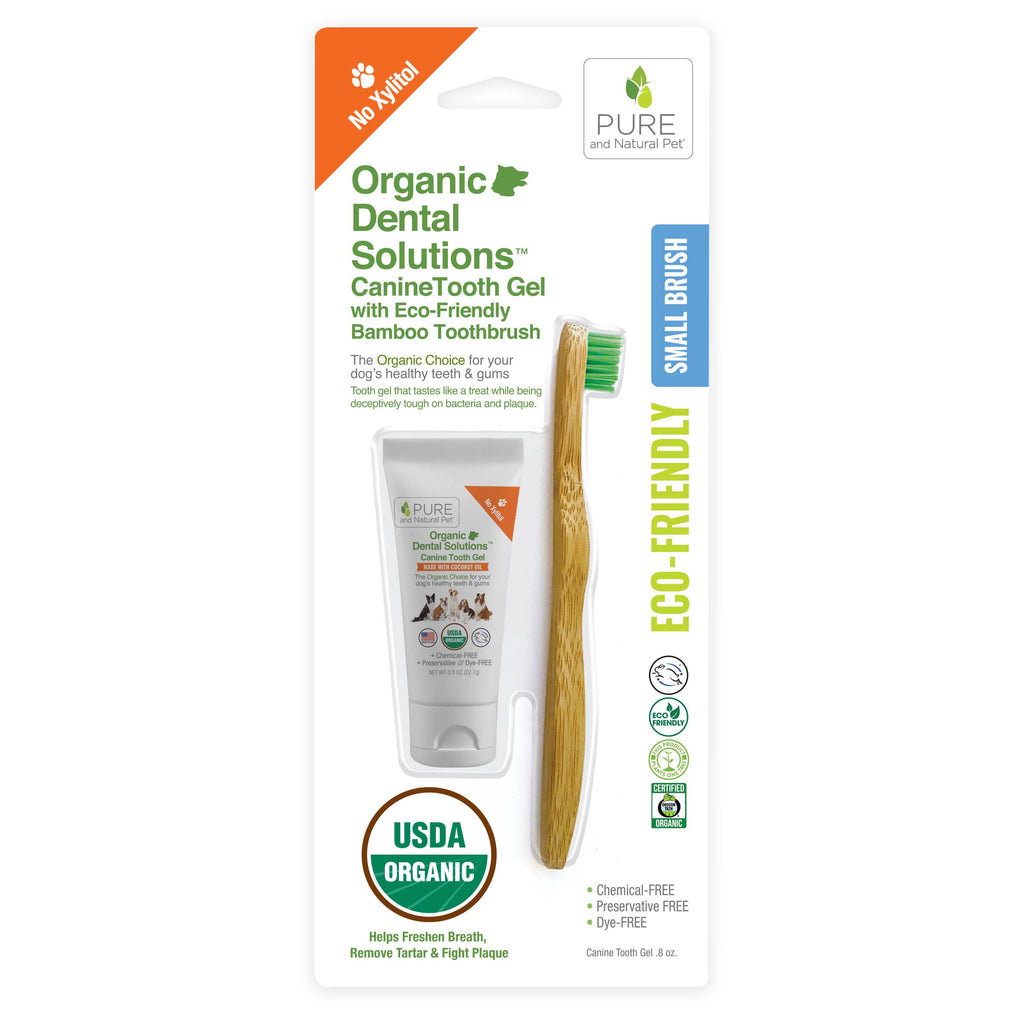 Show off that smile!

This dental kit includes Organic Canine Dental Gel and a toothbrush. The tasty Organic Canine Dental Gel helps freshen breath, remove tartar & fight plaque, while the toothbrush invigorates your dog's gums. Each toothbrush has a cornerless head to help reach back teeth and tight spaces without causing any damage, and a non-slip rubber grip for complete control while brushing.
Can help remove tartar and fight plaque
Tasty dental gel
Soft bristles for puppies
Easy-to-use toothbrush that won't cause damage to teeth or gums
Xylitol-, chemical-, preservative-, and dye-free
Need more tooth paste? Click here!
Make it a positive experience by rewarding your pup with a Dental Chew after a teeth cleaning session!
The Organic Canine Dental Gel contains a combination of ingredients that can help reduce bad breath and plaque, soothe inflamed gums and support gastrointestinal health, fight gingivitis, improve digestion, and more.