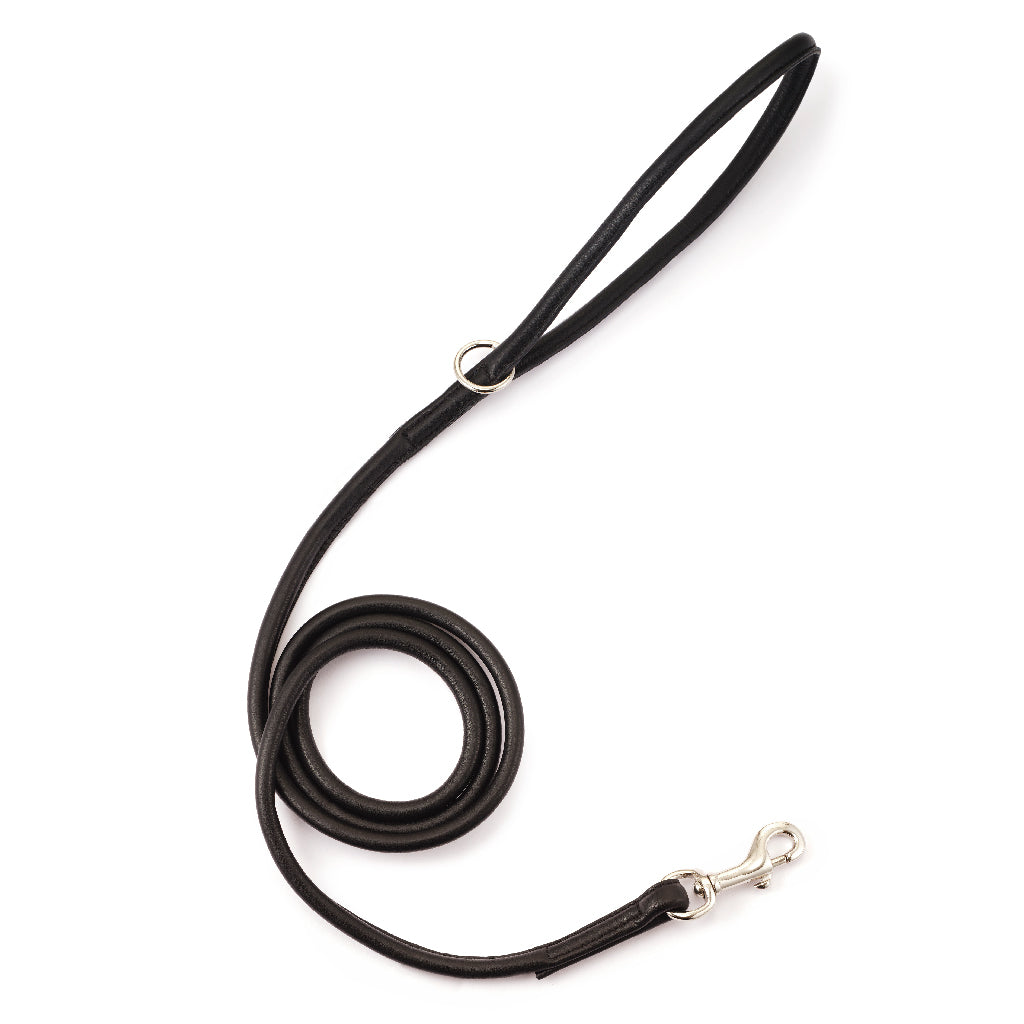 Leash Up!
These leather leashes bring together simplicity and elegance thanks to their elaborate workmanship. All leashes are handmade and stitched with wax thread. These leases will not stretch and will not break.
European technology features nylon cord wrapped in leather. The leather is dyed it is not painted over the top, which means the color will not come off or fade. 
Moveable O ring 
Rivet less design
Strong and durable (nylon cord wrapped in leather)
Dyed leather
Soft and padded
5 ft long leash
Pair with their matching Black Rolled Leather Collar. 
Finish the look with a Black Leather Baggie. 
Small: 1/4" thick
Medium: 3/8" thick