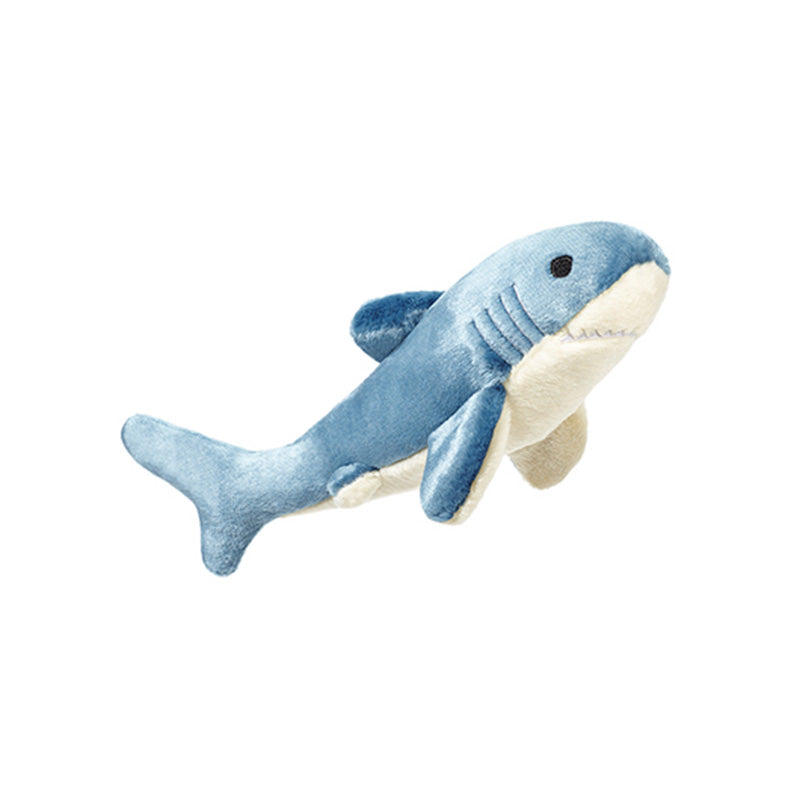 Shark Attack!
Vivid blue in color, Tank's sleek, long shape make him a fun toy for smaller dogs that like to shake and whip their toys.  Great also for interactive games of fetch and tug with one or multiple dogs!
Tank the Shark is a small toy measuring approximately 12" in length
This toy features a durable mesh liner which will make this toy last another life!
This toy is made with non-toxic materials and dyes. 
This toy is not intended to be a chew toy, please supervise pet when playing.