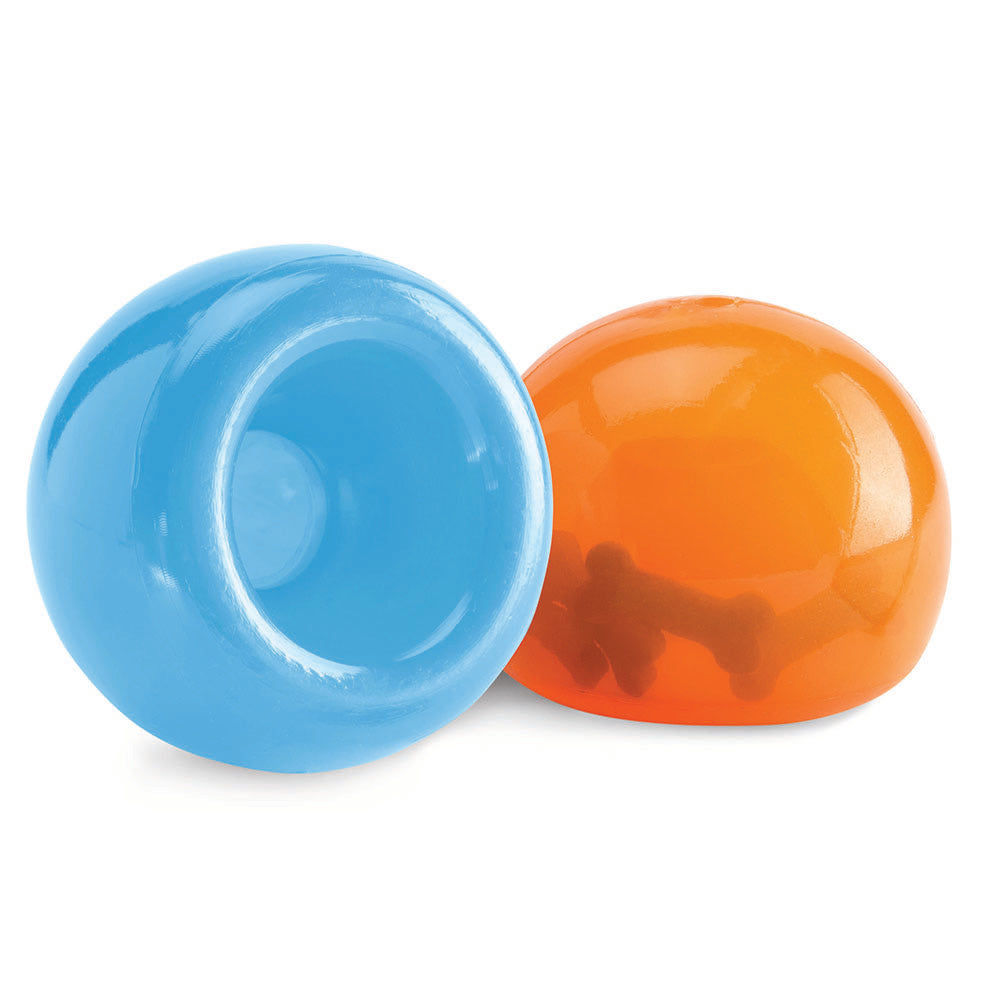 Challenge and trigger your pup's brain with the fun and stimulating design of the Planet Dog Orbee-Tuff Snoop Dog Toy. The translucent and squishy toy features a deep crevice that pops out so you can add a treat, and then pops back in so your dog has to work to get it out. 
Recyclable, non-toxic, tough material that's also buoyant and bouncy
Translucent and squishy with a deep crevice that conceals the treasure
Offers hours of long-lasting, brain-stimulating entertainment for dogs of any size
Dogs will pounce, nudge, nose, and nibble to release the hidden reward
Fill with kibble or small treats!
To clean, fill with hot water, shake vigorously and rinse. 
Measures at 5" 
Please supervise your pet when playing!