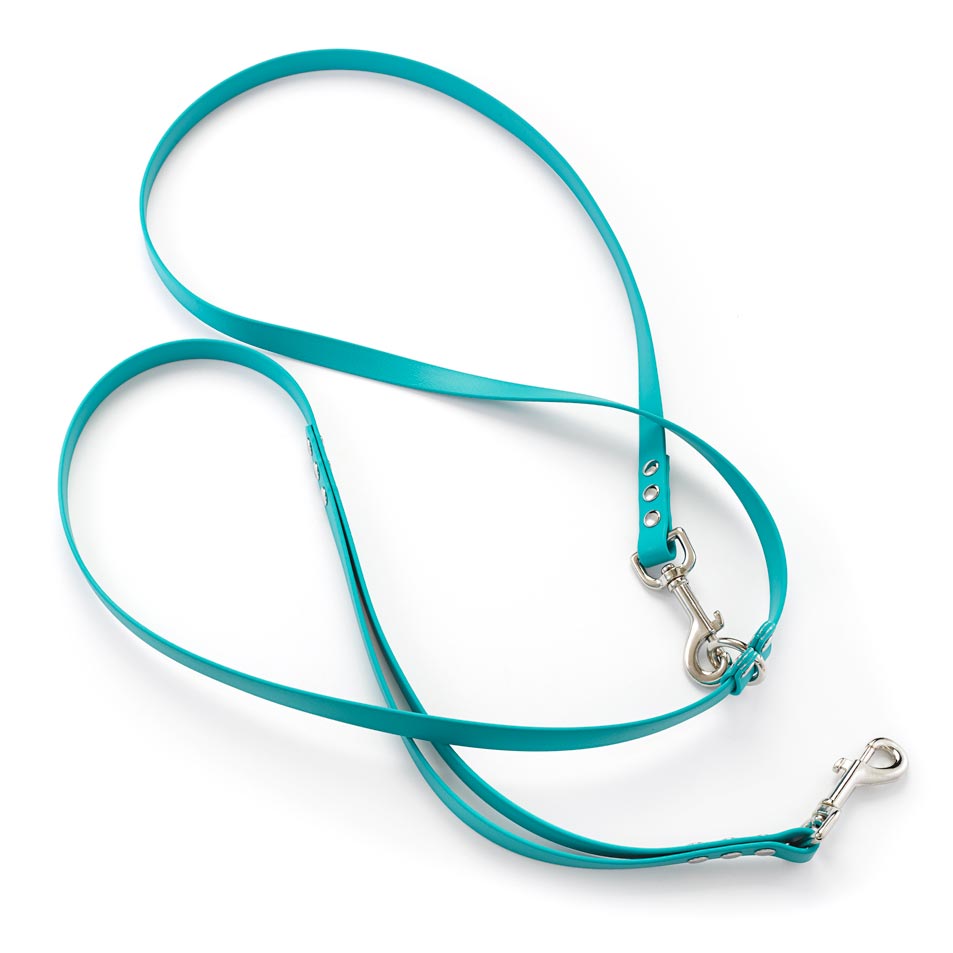 Just go with the flow!
This waterproof hands-free leash is great for walking, hiking, training, hunting or any indoor or outdoor use. It is stink-proof and easy to clean!

It has snaps on each end, with a sliding o-ring in the middle. It can be used as a standard leash by hooking one end to the o-ring, hooked to a belt, or you can wear it across the body or around the waist! Includes extra traffic handle at base of leash for quick access.

It is made with standard Beta Biothane, which measures approximately approximately 1/8" thick and has a 625 lb. break strength. Thats one strong leash!
(Note: Size M leash is pictured)

All nickel-plated with nickel-plated solid brass rivets. Comes in 3 sizes. 
Wash with dish soap and air dry. Made in USA
SIZES
Small: 3/8"" wide, 7ft long adjustable. Great for pups under 20lbs
Medium: 5/8"" wide, 7ft long adjustable. Great for pups over 20lbs
Large: 3/4" wide, 7ft long adjustable. Great for pups over 40lbs