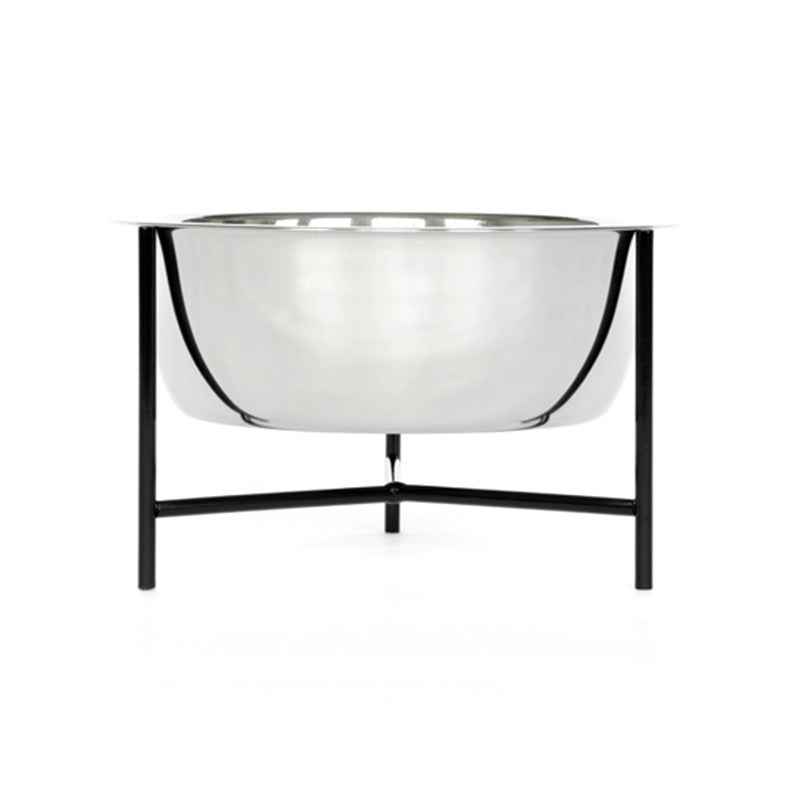 Because Y not?
Elevate your dogs meals with the Y-Bowl! Elevated stands have multiple health benefits for our pets.  They help put less strain on their necks since the food is closer to their mouth and are ideal for large dogs, or dogs with mobility issues. 

These bowls are heavy weight, durable, 16 gauge stainless steel that's dishwasher safe.
Durable glossy powder coated finish
Rubber feet keeps stand in place
Designed and made in Chicago, Illinois
Keep your floors squeaky clean by pairing with a Speckle Rubber Placemat!
Small - 6.25″ x 6.25″ x 4″ H, comes with 3-cup bowl. 
Medium - 8.25″ x 8.25″ x 5″ H, comes with 8-cup bowl.
Large - 8.25″ x 8.25″ x 10″ H, comes with 8-cup bowl.